During 2018 CCE is updating its range of products with a new and more efficient version of the classic model Applique. Furthermore, a new model is presented in order to expand the range of face-mounted products: Acoustic Applique has a soft silicone seal, greater noise reduction and it's certified for 60 minute fire resistance according to american standard UL-10C.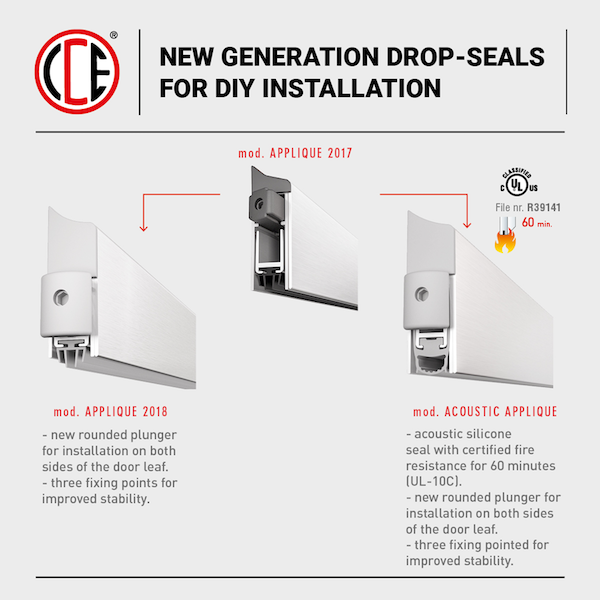 The new features on these models are:
Model Applique:
— 3 fixing points (screws included) for maximum stability.
— New rounded plunger which allows the installation of the drop-seal both on doors with opening on the left or with opening on the right.
Modello Applique Acoustic:
— 3 fixing points (screws included) for maximum stability.
— New rounded plunger which allows the installation of the drop-seal both on doors with opening on the left or with opening on the right.
— Soft silicone seal for improved noise reduction.
— Fire certification according to standard UL-10C